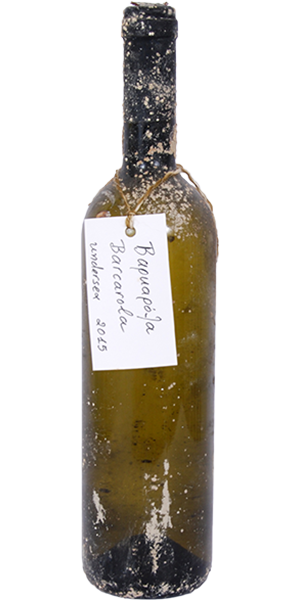 Barcarola 2015 undersea
White dry free-run wine; Protected Designation of Origin Kefalonia.
A small number of bottles of Barcarola 2015 are aged submerged in the sea, in a depth of 22 m. The wine aged in the sea in laboratory conditions (constant temperature, perfect absence of oxygen, salinity, pressure of 1.500 kg per cm2, darkness),was incorporated perfectly in the underwater environment and in a "metaphysical" way brings the sea breeze and iodine in the glass! The color remained like not a day passed.