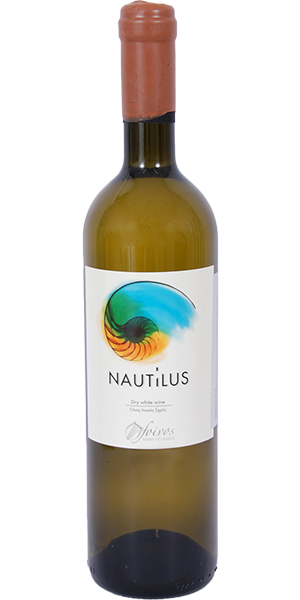 Nautilus white submerged
Dry white wine, from Kefalonian white varieties; Protected Geographical Indication Slopes of Ainos, Kefalonia.
A part of Nautilus white 2018 bottles, matured from last year, submerged under fresh water, in special tanks of the winery under controlled conditions! A new method which permits maturation and incorporation in absolute conditions of constant temperature, darkness and lack of oxygen!